© 2022 Alexey Arkadievich KRALKO
2022 – № 1(23)
---
DOI: https://doi.org/10.33876/2224-9680/2022-1-23/07
Citation link:
Kralko A.A. (2022) Problemy dostupa k psikhiatricheskoy pomoshchi v situatsii pandemii COVID-19 [Problems of Access to Psychiatric Care in the Situation of the Covid-19 Pandemic], Meditsinskaya antropologiya i bioetika [Medical Anthropology and Bioethics], № 1(23).
---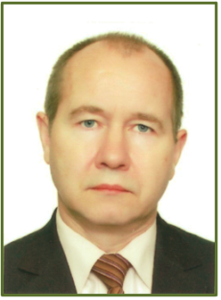 Aleksey Arkadievich Kralko –
Candidate of Medical Sciences, Associate Professor;
Deputy Chief Physician for Medical Examination and Rehabilitation
Vitebsk Regional Clinical Center of Psychiatry and Narcology
(Vitebsk, Republic of Belarus)
https://orcid.org/0000-0001-7566-7529
E-mail: kralko@tut.by
---
Keywords: Mental healthcare, accessibility, COVID-19, healthcare, patient, mental disorders, social restrictions, vaccination, pandemic, drugs, alcohol
Abstract: The article provides an analysis of access to mental health care in the context of the COVID-19 pandemic, based on data from international documents and modern publications. Accessibility is seen as free access to health services regardless of geographic, economic, social, cultural, organizational or language barriers. The author also illustrates the problem of access to psychiatric care on the example of studies conducted in the Republic of Belarus. Emphasis was placed on the problems of providing drug treatment and prevention of coronavirus infection in people with drug dependence syndrome. It has been established that in the context of the COVID-19 pandemic, in order to increase the availability and quality of psychiatric care, new approaches to organizing the work of psychiatric hospitals and clinics are required, including those recommended by the World Health Organization.
References
Mosolov, S.N. (2020) Aktual'nye zadachi psikhiatricheskoi sluzhby v sviazi s pandemiei COVID-19 [Psychiatric Services Strategies During the COVID􏱾19 Pandemic], Sovremennaia terapia psikhicheskikh rasstroistv [Modern therapy for mental disorders], 2, p. 26–32. DOI: 10.21265/PSYPH.2020.53.59536
Tsygankov, V.I., Ivanova, G.R., Sheleg, D.A., Savenkova, V.I. Organizatia psikhiatricheskoi pomoshchi I psikhicheskie narushenia u zhitelei stran, nakhodiashchikhsia v usloviakh pandemii COVID-19 (obzor literatury) [Psychiatric care organization and mental health disorders in people of countries affected by the COVID-19 pandemic 2020 (review)], Vestnik Rossiiskoi akademii medetsinskikh nauk [Annals of the Russian Academy of Medical Sciences], vol. 75 No 4, p. 331–339.