© 2022 Natalia Alekseevna NAUMOVSKAYA, Valeria Nikolaevna SOKOLCHIK
2022 – № 1(23)
---
DOI: https://doi.org/10.33876/2224-9680/2022-1-23/04
Citation link:
Naumovskaya N.A., Sokolchik V.N. (2022) Dementsiya pri bolezni Al'tsgeymera: meditsinskoe i sotsial'noe izmerenie [Dementia in Alzheimer's Disease: Medical and Social Dimension], Meditsinskaya antropologiya i bioetika [Medical Anthropology and Bioethics], № 1(23).
---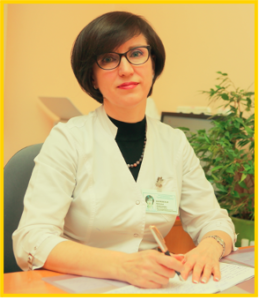 Natalia Alekseevna Naumovskaya –
doctor, psychiatrist-narcologist
Republican scientific and practical
 Center (RNPC) of Neurology and Neurosurgery, PhD student of the RNPC of Neurology and Neurosurgery
(Minsk, Republic of Belarus)
https://orcid.org/0000-0002-3856-0172
E-mail: sahakyanhayarpi198@gmail.com
---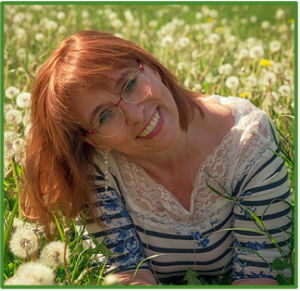 Valeria Nikolaevna Sokolchik –
PHD, Leader of the Republican Centre on Bioethics, associated professor of the Belarusian Medical Academy of Postgraduate Education
(3/3, P. Browka Str., 220013, Minsk, Republic of Belarus), department of public Health and Healtcare.
https://orcid.org/0000-0002-4975-4052
E-mail: vsokolchik@mail.ru
---
Keywords: Dementia, Alzheimer's disease, older people, cognitive impairment, lifestyle, caregivers, disease identification 
Abstract: The article "Dementia and Alzheimer's Disease: Medical and Social Dimensions" is devoted to the serious cognitive disorders resulting from brain damage, usually in old age, which is considered as an actual problem of modern society. Dementia in Alzheimer's Disease (at the late stage Alzheimer's disease develops into clinical dementia) are discussed by the author not only from the standpoint of medical diagnosis and treatment, but also from the standpoint of social problems that arise both in the patient, suffering from these disorders, and in their caregivers. The article emphasizes the negative role of the Covid-19 pandemic for the early detection of this disease, its treatment and support, since access to medical care, information and elementary social contacts has become practically inaccessible for objective reasons. An independent part of the article is devoted to the prevention and improvement of the management of Dementia in Alzheimer's disease in the context of improving the organization of healthcare, the activities of state and public organizations, as well as personal patterns of behavior.
References 
Koberskaya, N.N. (2019) Rannyaya diagnostika i terapiya bolezni Al'cgejmera [Early diagnosis and therapy of Alzheimer's disease], Effektivnaya farmakoterapiya [Effective pharmacotherapy], vol. (31), p. 20–27.
Dubois, B., Feldman, H.H., Jacova, C., Cummings, J.L., Dekosky, S.T., Barberger-Gateau, P., Delacourte, A., Frisoni, G., Fox, N.C., Galasko, D., Gauthier, S., Hampel, H., Jicha, G.A., Meguro, K., O'Brien, J., Pasquier, F., Robert, P., Rossor, M., Salloway, S., Sarazin, M., de Souza, L.C., Stern, Y., Visser, P.J., Scheltens, P. (2010) Revising the definition of Alzheimer's disease: a new lexicon, Lancet Neurol, vol. 9(11), p. 1118–11127.
Folch, J., Busquets, O., Ettcheto, M., Sánchez-López, E., Castro-Torres, R.D., Verdaguer, E., Garcia, M.L., Olloquequi, J., Casadesús, G., Beas-Zarate, C., Pelegri, C., Vilaplana, J., Auladell, C., Camins, A. (2018) Memantine for the treatment of dementia: an overview of its current and future use, Journal of Alzheimer's Disease , vol. 62, p. 1223–1240.
Lemstra, A., Richard, E., Gool, W. (2007) Cholinesterase inhibitors in dementia: yes, no, or may be, Age and Ageing, vol. 36, p. 625–627.
Livingston, G. (2020) Dementia prevention, intervention, and care: 2020 report of the Lancet Commission, The Lancet Commissions, Vol. 396, p. 413–446.
McKhann, G, Drachman, D, Folstein, M, Katzman, R, Price, D, Stadlan, E.M. (1984) Clinical diagnosis of Alzheimer's disease: report of the NINCDS-ADRDA Work Group under the auspices of the Department of Health and Human Services Task Force on Alzheimer's Disease, Neurology, Vol. 34 (7), p.  939–944.
Raina P, Santaguida P, Ismaila A, Patterson C, Cowan D, Levine M, Booker L, Oremus M. (2008). Effectiveness of cholinesterase inhibitors and memantine for treating dementia: evidence review for a clinical practice guide-line, Ann Intern Med, vol. 148, p. 379–397.