© 2022 Valeria Nikolaevna SOKOLCHIK
2022 – № 1(23)
---
DOI: https://doi.org/10.33876/2224-9680/2022-1-23/03
Citation link:
Sokolchik V.N. (2022) Uroki pandemii skvoz' prizmu bioetiki [Lessons of the Pandemic Through the Lens of Bioethics], Meditsinskaya antropologiya i bioetika [Medical Anthropology and Bioethics], № 1(23).
---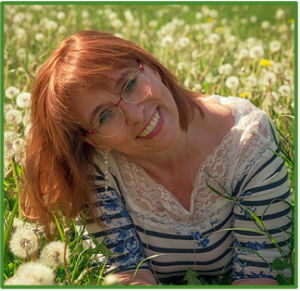 Valeria Nikolaevna Sokolchik –
PHD, Leader of the Republican Centre on Bioethics, associated professor of the Belarusian Medical Academy of Postgraduate Education
(3/3, P. Browka Str., 220013, Minsk, Republic of Belarus), department of public Health and Healtcare.
https://orcid.org/0000-0002-4975-4052
E-mail: vsokolchik@mail.ru
---
Keywords: pandemic, bioethics, Republican Center on Bioethics, informing, vulnerability, personal autonomy, trust, volunteering, confidentiality, public debate.
Abstract: The article "Lessons of the pandemic through the prism of bioethics" represents the problems of interaction between society, individual and healthcare system in the context of the Covid-19 pandemic. Comprehending the events of the pandemic on the experience of the Republic of Belarus, the author studies the important problems associated with the implementation of the bioethical principles of individual autonomy and justice, and considers the importance of information in an emergency as a way of psychological protection of society. The article also focuses on the topics of trust in the healthcare system, ethical and communicational trainings of medical workers, assesses the role of the volunteer movement in a pandemic situation. From the author's opinion, understanding of these critical issues is a precursor to learning the meaningful lessons needed to improve the healthcare system and to response for emergencies.
References
Sokolchik V. (2021) Informatsiia kak vazhnyi resurs Public Health v situatsii pandemii: eticheskie vyzovy [Information as an Important Public Health Resource in a Pandemic Situation: Ethical Challenges], Problemy vrachebnoi etiki v sovremennom mire: 17 Mezhdunarodnaia meditsinskaia konferentsiia (Vitebsk, 10 iiunia 2021, tezisy dokladov) [Problems of Medical Ethics in the Modern World: 17th International Medical Conference (Vitebsk, June 10, 2021): abstracts.], Minsk: PRO KhRISTO, p. 60–66.
Sokolchik V. (2020) Kommunikatsiia vracha i patsienta: na perekrestkakh etiki i prav cheloveka [Communication between doctor and patient: at the crossroads of ethics and human rights], Zdravookhranenie Belarusi [Healthcare of Belarus], Vol. 11 No 884, p. 44–50.