© 2017 Natalia VYATKINA, Nadezhda PRISYAZHNAYA
2017 № 2 (14)
---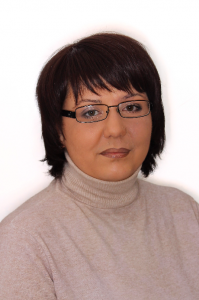 Nadezhda Prisyazhnaya is one of the brightest representatives of the Moscow school of sociology of medicine. She was a student of Professor Andrey Reshetnikov, an academician of the Russian Academy of Sciences, Doctor of Medical Sciences, Doctor of Sociological Sciences, honored worker of healthcare of the Russian Federation.
---
Key words: sociology of medicine, history of discipline, medical and sociological research, education, fundamental and applied directions, medical anthropology
Abstract: The interview describes the main stages of development of sociology of medicine as an independent discipline in Russia and other countries, the current state of the discipline, perspective areas of research, education and ethics, research methodology, current tasks and promising areas of development of sociology of medicine. The text addresses intersections between medical anthropology and sociology of medicine, as well as possibilities and the need for joint research.
---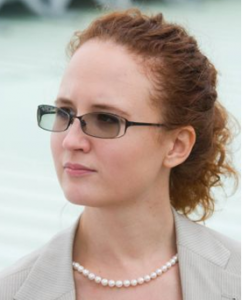 Nadezhda Prisyazhnaya described in details the history of the discipline in Russia and other countries, as well as the current situation and the position of sociology of medicine in Russia.
She has formulated the main directions of development of Russian sociology of medicine today: the diversification of the vectors of scientific search, due to the changing socio-economic, political, cultural, demographic conditions, as well as promising research directions in the near future. Both in Russia and abroad sociology of medicine embraces such new phenomena as processes of globalization, the explosive growth of information field and changing structure of the universal problems – such as, for example, environmental problems.
Among the difficulties inherent to the profession of  sociologist of medicine Nadezhda mentioned the issues related to collecting information for various reasons: "we are not always greeted with open arms," as she put it.
Sociology of medicine and medical anthropology have many intersections. Medical anthropology recently was often considered as a part of sociology of medicine. According to Nadezhda, the specificity of these disciplines consists not only in research methodology but rather in the conceptual direction of these branches of science. It is believed that a method of participant observation developed by Bronislav Malinovsky is key to medical anthropology. However, both sociologists and sociologists of medicine apply this method in their research.
The intersections between sociology of medicine and medical anthropology will persist. All in all, the core approach to exploring social phenomena and social processes is an interdisciplinary one.
Russian sociologists of medicine and medical anthropologists have ample opportunities for cooperation in research, publishing and education. For example, joint research projects on interactions between traditional medical systems and non-traditional medical practices, as well as interactions within the medical community in different cultures, perceptions and attitudes to patients from different social, cultural, religious communities, and many others. The organization of joint scientific and practical events and conferences is one of the collaboration possibilities. These types of exchanges will contribute to enrichment of both disciplines.
The article is available in full version in Russian