© 2017 Valentina PETROVA
2017 – №2 (14)
---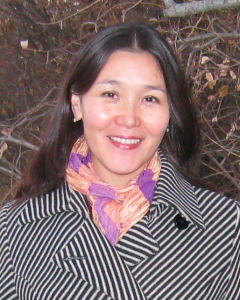 Key words:pregnancy, childbirth, obstetrics, nomadic life, woman, nomads, Evens, Evenks, Yukagirs, Chukchi, Koryaks, Dolgans
Abstract:The article analyses characteristics of childbirth and obstetrics under conditions of nomadic life of the Evens, Evenks, Yukagirs, Chukchi, Koryaks and Dolgans. The author describes how the nomadic lifestyle is different from that of settled peoples, which is also evident in how nomadic women carry pregnancy and give birth. It reveals a number of prohibitions aimed at preserving the moral and physical health, psychological climate in the family of the future mother; bans and restrictions (mainly in relation to food) to protect the future child from physical impairments; some magical prohibitions that, according to beliefs of these peoples, contributed to successful childbirth and benefited the child.
---
References
Alekseeva, S.A. (2008) Traditsionnaia sem'ia u evenov (konets 19 – nachalo 20 v.): istoriko-etnograficheskii aspect[The traditional family of the Evens (the end of the 19th– the beginning of the 20thcenturies): Historical and ethnographic aspect], Novosibirsk: Nauka.
Bogoraz, V.G. (1939) Chukchi i religiia[Chukchi and Religion], L.: Publishing House of the Northern Sea Route.
Bogoraz, V.G. (1934) Chukchi: Sotsial'naia organizatsiia[Chukchi: Social Organization], L.: Publishing House of the Institute of the Peoples of the North, CEC of the USSR, 1934.
Vasilevich, G.M. (1969) Evenki. Istoriko-etnograficheskie ocherki (18- nachalo 19 v.) [Evenki. Historical and ethnographic essays (18th-early 20thcentury)], L.: Science.
Ivaschenko, L.Ya. (ed.) (1994) Istoriia i kul'tura ul'chei v 18–20 vv.[The history and culture of Ulchi in the 17th – 20th centuries], St. Petersburg: Nauka.
Yokhelson, V.I. (1997) Koriaki. Material'naia kul'tura i sotsial'naia organizatsiia[Koryaks. Material culture and social organization], St. Petersburg: St. Petersburg Publishing House of the Russian Academy of Sciences.
Yokhelson, V.I. (2005) Iukagiry i iukagirizirovannye tungusy [Yukagirs and Yukaghirized Tunguses], Novosibirsk: Science.
Lindenau, I.I. (1983) Opisanie narodov Sibiri (pervaia polovina 18 v.): Istoriko-etnograficheskie materialy o narodakh Sibiri i Severo-Vostoka[Description of the peoples of Siberia (first half of the thirteenth century): Historical and ethnographic materials about the peoples of Siberia and the Northeast], Magadan: Magadan kn. publishing house.
Popova, U.G. (1981) Eveny Magadanskoi oblasti. Ocherki istorii, khoziaistva i kul'tury evenov Okhotskogo poberezh'ia 1917 – 1977 gg.[Evens of the Magadan Region. Essays on the history, economy and culture of the Evens of the Okhotsk coast 1917 – 1977], Moscow.
Popov, A.A. (2003) Dolgany. Sobranie trudov po etnografii[Dolgans. Collected works on ethnography], Volume 1, St. Petersburg: Drafa.
This article is currently available in full version in Russian