© 2015 Irina Eduardovna LAZARENKO
2015 – №2 (10)
---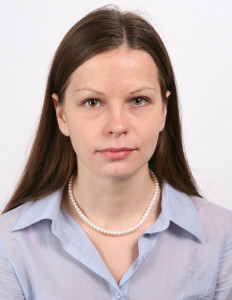 Keywords: autism, autistic spectrum disorders, medical and cinematic horizons analysis, social stereotypes, cinematic cliché, tolerance, Asperger's syndrome / (Asperger / Asperger's) disorder. 
Abstract: A better understanding of autism involves both investigation of its clinical manifestations and assessment of its social perception. Alongside with the medical perspective on the problem, its social interpretation is of a great importance. Analysis of the film Adam (dir. Max Mayer, 2009) from medical and cinematic points of view shows that people with this syndrome face social stereotypes and misunderstanding. Understanding and acceptance of people with autism spectrum disorders can be the key to seeing these conditions as differences rather than deficits.
---
Social perception of mental disability is historically formed and highly influenced by media and mainstream production. However, contemporary cultural industries often lack inclusion of disabled lives and fail to match the presented images with reality. Nowadays more and more movies and series attempt to portray characters with autism spectrum disorders (ASD) but this portrayal appears stereotypical rather than faithful. Moreover, the media often neglect the lack of societal support and acceptance of people with ASD.
Adam is a 2009 mainstream American film that explores an everyday life of Adam Raki (Hugh Dancy), a talented engineer with Asperger syndrome, and his relationship with his neighbor Beth (Rose Byrne). Asperger Syndrome is a developmental disorder involving severe impairment in multiple areas of functioning. The most important problems arise in the area of social interaction. The movie character Adam seems to have multiple features related to Asperger disorder, such as difficulties in recognition of social cues and in understanding other people's emotions. However, Adam's eccentric communication style and behavioral rigidity do not necessary mean that he does not care. For him social interaction represents everyday hard work and self-cultivation.
The movie also pictures Adam's narrow and engrossing interests and his ability to reproduce the significant amount of factual information. His communicational pattern is marked with verbosity and highly literal verbal interpretations. He tends to avoid eye-to-eye contact and presents some motor difficulties, such as clumsiness, strange posture, and stereotypic motions. Adam values his habitual routine and considers the possible change of apartment extremely stressing and frustrating.
The features of Asperger syndrome presented in the movie Adam, such as difficulties in social interaction, circumscribed interests, verbosity of speech, attachment to routines and lack of eye-to-eye gaze, are no more than a set of symptoms. Even if the manifestations are well-described, it is not enough for forming the complete image of the character. Another important aspect is the perspective from which the person is shown.
According to Draaisma, general perception of autism is based mostly on a set of trite images (2009:1476). For example, if the movie has a character with ASD, it is likely that he/she has a talent or a special ability. As a confirmation of this rule, the main character of the movie Adam is able to memorize and reproduce significant amounts of factual information. However, special abilities do not take place in the majority of real cases of autism. The stereotype of the autistic savant causes disappointment for many people with ASD as they face unrealistically high expectations in their everyday life.
In regard to the savant stereotype, the 'in a sense we're all autistic' stereotype comes into mind because both of them create the misleading image of autism. While, on the one hand, this kind of representation seems to be positive, on the other hand, it implies that autism is probably not even a disorder at all.
Another common stereotype about ASD is didacticism. On the big screen autistic characters teach wise lessons to the people around providing them with the opportunity for spiritual growth. So does the main character of the movie Adam when his girlfriend discovers her father's lying and cheating. Even if such didactic representation might appear too symbolic and artificial, it is still a big step towards the positive interpretation of autism.
Moreover, the movie depicts a fully plausible love affair between a person with Asperger syndrome and a neurotypical young woman suggesting that people with ASD do not live in another world; they are humans just like everybody else. However, this film is not devoid of "a pattern typical in fiction films: the happy ending comes when characters with autism make an emotional connection" (James). Even if Adam and Beth do not stay together after all, they continue to be precious and important to each other.
All in all, Adam is another cinematic attempt to represent the character with ASD in a positive way. However, it also pictures some common cinematic stereotypes, such as, for example, savantism and didacticism. The trite images might affect the social perception of real people with ASD. In order to understand what it means to be officially labelled as autistic, one should take into account both medical and social aspects of the disorder. The disorder is inseparable from the person, as well as the person is inseparable from the society. Even if the media have many options at their disposal to modify the social views, people with ASD are still having a hard time facing public stereotypes and misunderstanding. We are not able to influence the media much but thanks to better understanding of the problem, we still can accept and value the human difference.
References
Adam. Dir. Max Mayer. Fox Searchlight Pictures, 2009. Film.
Bogdashina O. (2006) Theory of Mind and the Triad of Perspectives on Autism and Asperger Syndrome. London: Jessica Kingsley Publishers, 2006.
Caselles Ch. (2006) Asperger's Disorder. // Jane E. Fisher, William T. O'Donohue (eds.) Practitioner's Guide to Evidence-Based Psychotherapy. New York: Springer, 2006.
Developmental Disabilities Act (2000) Developmental Disabilities Assistance and Bill of Rights Act of 2000. Public Law 106-402, 106th Congress. 2000. Retrieved Dec. 16, 2012 from http://www.acl.gov/Programs/AIDD/DDA_BOR_ACT_2000/docs/dd_act.pdf
Dosch Brown R. (2011) Screw normal: Resisting the myth of normal by questioning media's depiction of people with autism and their families. 2011. Retrieved Dec. 16, 2012 from http://blog.lib.umn.edu/gara0030/iggds/Screw%20Normal_FINAL_Dosch%20Brown.pdf
Draaisma D. (2009) Stereotypes of autism. Philosophical Transactions of the Royal Society B 364 (2009): 1475–1480. Retrieved Dec. 16, 2012 from http://rstb.royalsocietypublishing.org/content/364/1522/1475.full.pdf+html
Forrester-Jones R. and Broadhurst S. (2007) Autism and Loss. London: Jessica Kingsley Publishers.
James C. (2007) Hollywood Finds Its Disorder Du Jour. 29 Apr. 2007. Retrieved Dec. 16, 2012 from http://www.nytimes.com/2007/04/29/movies/29jame.html?pagewanted=all&_r=0
Kaufman A. (2009) A Romantic Hero with Asperger's. Jul.2009. Retrieved Dec. 16, 2012 from http://scienceandfilm.org/articles/a-romantic-hero-with-aspergers/
Klin A. (2011) Asperger's Syndrome: From Asperger to Modern Day. // David G. Amaral, Geraldine Dawson, and Daniel H. Geschwind (eds.) Autism Spectrum Disorders. New-York: Oxford University Press, 2011.
Klein A., Volkmar Fr. (1995) Asperger's Syndrome: Guidelines for Assessment and Diagnosis. Pittsburgh: Learning Disabilities Association of America, June 1995. Retrieved Dec. 16, 2012 from https://www.margaretkay.com/uploads/asdiagnosis.pdf
Leland C. (2012) Autism and Hollywood: Superheroes and Super-Victims. 5 Apr. 2012. Retrieved Dec. 16, 2012 from http://www.shadowlocked.com/201204052502/opinion-features/autism-and-hollywood-superheroes-and-super-victims.html
O'Hehir A. (2009) Asperger's: Hollywood's new black? 30 Jul. 2009. Retrieved Dec. 16, 2012 from http://www.salon.com/2009/07/29/adam/
Rosenblum E. (2010) Hollywood's Big on Autism … Within Reason." 2 Aug. 2010. Retrieved Dec. 16, 2012 from http://www.vulture.com/2010/02/hollywoods_big_on_autismwithin_1.html
Saint-Exupéry A de. (2004) Terre des Hommes. Ebooks libres et gratuits, 2004 (first published in print in 1939). Retrieved Dec. 16, 2012 from http://argotheme.com/st_exupery_terre_des_hommes.pdf
Saint-Exupery A. (1971) The Little Prince. San Diego: Harcourt Brace & Company.
Sinclair J. (1992). Bridging the Gaps: An Inside-Out View of Autism. Retrieved Dec. 16, 2012 from http://pubpages.unh.edu/~jds/Autism.htm
Sundance Institute (2009) Sundance Institute Announces 2009 Alfred P. Sloan Science-in-Film Awards. 17 Mar. 2009. Retrieved Dec. 16, 2012 from http://www.sundance.org/pdf/press-releases/2009-03-17-sloan.pdf
Tantam D. (1991) Asperger syndrome in adulthood // Uta Frith (ed.) Autism and Asperger syndrome. Cambridge: Cambridge University Press.
Wilde A. (2010) Spectacle, Performance, and the Re-Presentation of Disability and Impairment. Review of Disability Studies 6.3: 34–43.
This article is  available in full version in Russian