© 2013 B.V. Markov
2015 – №1 (9)
---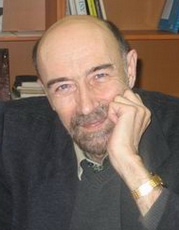 Summary: Relationships between a doctor, a patient and society got different configurations in pre-technological and technological eras. These relations have always been vested in mystery. A healer as a representative of a special caste has always evoked not only respect, but mistrust and fear. However, his relationships with the patient implied trust and mutual help. In the era of technicism, we experience mutual alienation provoked by lack of inter-personal communication. This affects different aspects of life, including quality of treatment. The alienation brings about the fact that society and the sick appear not to be ready to meet each other.
Keywords: doctor, technologies, treatment, patient, personality.
---
References
Foucault, M. (2009) Psikhicheskaia bolezn' i lichnost' [Mental Illness and Psychology], SPb., Gumanitarnaia akademiia.