© 2014 Aleksandra A. SEVEN, Anonymous
2014 — №2 (8)
---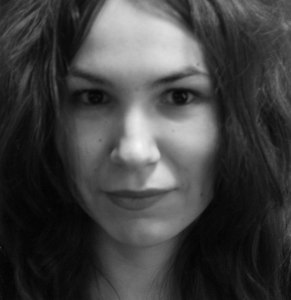 Keywords: epilepsy, xenoglossia, glossolalia, mental disorder, hysteria, psychosis, schizophrenia, monomania, demonomania, obsession, insanity, demons, excorcism of evil spirits, hiccups, cliquishness, meryachit, to cast a bad spell, evil spirits; exorcism, exorcist, otchitka, Russian Orthodox Church, spiritual help
Abstract: In the interview (recorded in Moscow, in 2013), a clergyman of the Russian Orthodox Church who has been practicing exorcism for more than ten years talks about the phenomenon of evil spirit possession in the context of Orthodox culture. The interviewee characterizes manifestations of possession based on observations from personal practice, and describes methods of spiritual help to people suffering from this "sickness".
---
References
Pravoslavnaja jenciklopedija pod redakciej Patriarha Moskovskogo i vseja Rusi Kirilla [Orthodox encyclopedia ed.by Patriarh Moskovskiy i vseja Rusi Kirill].  Besooderzhimost'  [Possession by demons] (http://www.pravenc.ru/text/78238.html) (17.06.2013)
Belorusov S.A. (2002) Besooderzhimost' [Possession by demons], Pravoslavnaja jenciklopedija [Orthodox encyclopedia]. Cerkovno-nauchnyj centr  «Pravoslavnaja jenciklopedija» [Center of scientific and orthodox studies «Pravoslavnaja jenciklopedija»], B.4. Moscow, p. 693–700.
Behterev, V.M. (2008) Vnushenie i ego rol' v obshhestvennoj zhizni [Induction and its role in society], Moscow: RGB.
Bleikher V.M., Kruk I.V. Tolkovyi slovar' psikhiatricheskikh terminov [ Explanatory dictionary of psychiatric terminology] (https://www.litmir.me/br/?b=3774&p=90(17.06.2013)
Bolotov, V.V. (1907 – 1918) Lektsii po istorii drevnei Tserkvi. [ Lectures about ancient Church history], B. 3. SPb., p.154.
Krainskij N.V. (1900) Porcha, klikushi i besnovatye kak javlenija russkoj narodnoj zhizni [Porcha, klikushi and besnovatye in the life of russian people], Novgorod: Gubernskaja tipografija.
Mel'nikova E. (2006) Otchityvanie besnovatyh: praktiki i diskursy, [Praying for possessed: practices and discourses], Antropologicheskij forum [Anthropological forum], №.4, p. 220–263.
Mify narodov mira (1987) V dvukh tomakh [ World nations myths] — Book1: A — K. — Moskva: Sovetskaia Entsiklopediia.
Pashkovskij, V.Je. (2006) Psihicheskie rasstrojstva s religiozno-misticheskimi perezhivanijami. Kratkoe rukovodstvo dlja vrachej [Mental disorders with religious-mystical experience. Brief guide for medic], Saint-Petersburg.: ID SPbMAPO.
Prepodobnyj Nil Postnik. O vos'mi lukavyh duhah [About eight wicked spirits] (http://lib.pravmir.ru/library/readbook/570) (17.06.2013).
Kharitonova V.I. (2013) Oderzhimost' [Possession], Bol'shaja Rossijskaja jenciklopedija [Big Russian encyclopedia], B. 23. Moscow: BRJe, p. 686.
Entsiklopediia «Russkaia tsivilizatsiia». Likhoradki [Encyclopedia "Russian civilisation"] (http://enc-dic.com/enc_rus/Lihoradki-647.html) (17.06.2013)
Ushakov D.N. Ognevitsa, Tolkovyi slovar' [Explanatory dictionary] (1935–1940) ( http://www.dict.t-mm.ru/ushakov/o/ogn.html) (17.06.2013)