© 2014 Elena S. LEPEKHOVA
2014 — №2 (8)
---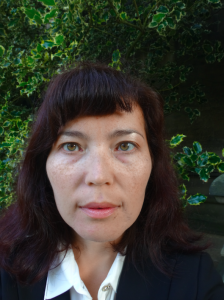 Keywords: Exorcism, harmful spirits cult, Buddhist medical treatises, Chinese theories of medicine
Abstract: This article examines medical works aimed at nourishing life and promoting longevity, composed or compiled by Buddhist priests in early medieval Japan. The major works are Chōseiryōyōhō and the Kissayōjōki. These texts shed light on multiple aspects of medieval Japanese religious life. First, they provide an especially insightful way to explore the nexus of medical and religious knowledge in medieval Japan, since theories about longevity and the aging process were based on fundamental beliefs about both the structure of bodies and the nature of the spiritual forces thought to animate them. By the beginning of the Heian period (794–1185), a cult of the evil spirits of the living and the dead was formed in the Japanese culture. It should be noted that it was a cult of the dead spirits, but in Japan, unlike China, this cult lasted for long time. The belief in malicious spirits of the dead and the living to be the causes of all unhappiness were widely distributed throughout all levels of Japanese society. It is no exaggeration to say that rituals of their restraint (tinkon) were an integral part of internal policy of the state. First of all, this related to the harmful spirits of notable people who died as a result of political intrigues. One of the earliest rites of exorcism described in formal sources was ooharaè – a ritual of purification. In the ancient Japanese society defilement was considered to stem from contact with the other world, death, illness, deformity and violations of taboos. Rituals of purification and exorcism were also held for healing illnesses. Second, a comparison of different types of practices these texts promoted provides concrete examples of the ways in which Buddhist priests and physicians combined Chinese medical theories with knowledge gleaned from Buddhist scriptures, and sheds light on various conceptualizations of the body that emerged at the intersection of these traditions.
---
References
Drott, E.R. (2010) Gods, Buddhas and Organs Buddhist Physicians and Theories of Longevity in Early Medieval Japan, Japanese Journal of Religious Studies, Vol. 37/2.
Ermakova, L.M. (1995) Rechi bogov i pesni ljudej [Speeches of gods and songs of humans],  Moscow.
Murasaki Shikibu (2001) Dnevnik [The Diary], Japonskie srednevekovye dnevniki [Japanese medieval diaries], St. Petersburg.
Nihon Ryōiki (1995) Japonskie legendy o chudesah [Japanese legends about the miracles], translated by. A.N. Meshcheryakov, St. Petersburg.
Matsuo, Kenji (2001) Explaining the "Mistery" of Ban Dainagon ekotoba, Japanese Journal of Religious Studies, 28, p. 1–2.