© 2014 Kerimova M.M.
2014 – № 1 (7)
---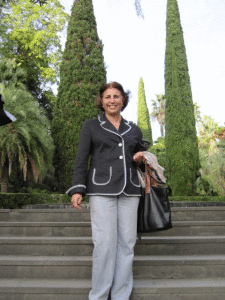 Key words: ethnomedicine, Serbia, traditional methods of treatment, phytotherapy.
Abstract: The article presents historical information on the origin and spread of ethnomedicine in Serbia. In addition, it addresses magical practices and folk beliefs, the healing power of plants, naturopathic remedies, animal products, the use of methods of folk surgery. The main focus is on traditional methods of treatment and, in particular, on herbal medicine which is quite widespread in the Serbian folk tradition, as well as on beliefs and rituals associated with the use of medicinal properties of plants. The Serbian legislation related to environmental protection tends to find ways and means aimed at the most intensive exploitation of medicinal plants. In present-day Serbia attempts are made to develop production of medicinal and aromatic plants on an industrial scale.
---
References
Živković, G. (1998) Narodna meditsina u Knjazhevitsu i okolini. Glasnik etnografskogo muzejia u Beogradu [Folk medicine in Knjazhevitsu and the environment. Ethnographic Museum in Belgrade], Knj. 62, p. 153-183.
Zlatković, D. (2010) Traditsionalna meditsina Pirota i okoline. Glasnik etnografskog muzeja u Beogradu [Traditional medicine in Pirot and environment. Ethnographic Museum in Belgrade], №74, p. 133–176.
Rumelić, ZH., Simić, Z. (1999) Voda i voditse u narodnoj meditsini Krushevachkog kraja, Za zdravlje. Iz istorije narodne meditsine Zajechar [Water and humor in folk medicine Krusevac place for our health. From folk medicine Zajecar], p. 155–164.
Todorović, I. (2002–2003) Prilog prouchavanju narodne meditsine u oblasti Tamnave, Glasnik etnografskog instituta SANU [Contribution to the study of folk medicine in Tamnava region. Ethnographical Institute], Vol. L – LI, Beograd, p. 135–154.
Djokić, D. (1999) Traditsionalno lechenje u Branichevskom kraju, Za zdravlje. Iz istorije narodne meditsine, Zajechar [The traditional treatment in Branicevo place for our health. From the history of folk medicine, Zajechar], p. 143–154.
Chirković, S. (2009) Iz narodne meditsine Ibarskog Kolashina Priroda i traditsiјska kultura (ur. Miljana Stoјanovich) [From the folk medicine of Ibarski Kolasin nature and traditional culture (Ed. Miljana Stojanović)], Kraguјevats, p.151–160.
Chajkandović, V. (1985) Rechnik srpskikh narodnikh verovanja o biljkama, Beograd [Dictionary Serbian folk beliefs about plants, Belgrade].
The article is available in full version in Russian