© 2014 Seven A.A., Uvanchaa D.M.
2014 – № 1 (7)
Alexandra Seven interviews Sherchin-emchi
---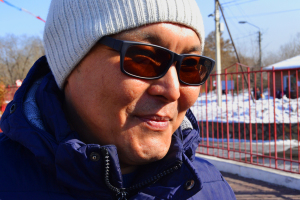 Sherchin-emchi (Uvanchaa Dozur-ool Mongushevich) is an emchi (doctor of Tibetan medicine) in the Buddhist temple "Cechenling" (Kyzyl). Born and raised in Tuva; in 1991 he graduated from high school. In 1991-1995 he studied at the St. Petersburg Buddhist temple "Gunzehoyney"; in 1995-1998 – in Buddhist monastic university "Dreypung Gomang" (South India). From 1999 to 2001 he worked as a translator from Tibetan to Tuvan and Russian.In 2002-2008 he studied Tibetan medicine in Dharamsala (Northern India) from private teachers-doctors, such as Dr. Lobsang Chophel, Dr. Yeshi Dhonden and Dr. Pema Dorjee. The training was carried out according to the traditional ancient method of learning Tibetan medicine: directly from teacher to student. He studied theory, pharmacology and pharmacognosy of Tibetan medicine. Under personal guidance of Dr. Pema Dorjee, he underwent the school of diagnosing and treating patients with methods of Tibetan medicine, working in Kazakhstan and Russia. In years 2006-2008 he practiced at the clinic of Doctor Yeshi Dhonden in Dharamsala, working under his personal guidance.Since 2008 he has served as an emchi (doctor of Tibetan medicine) in the Buddhist temple "Cechenling" (Kyzyl). During this period, together with a group of doctors (led by the chief physician of the Infectious Hospital of the Republic of Tuva, Anna Saryglar), under the auspices of the Institute of Poliomyelitis and Viral Encephalitis named after M.P. Chumakova, he conducted clinical studies on the treatment of patients with hepatitis B + D using Tibetan hepatoprotectors. Based on the results of this study, he presented a report "The experience of treating patients with hepatitis B + D Tibetan charges" at a Republican research contest called "Traditional medicine in the Republic of Tyva" and received a Diploma of the first degree.
---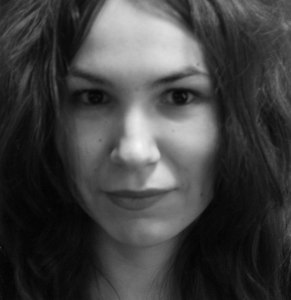 Key words: traditional medical systems, traditional medicine, folk medicine, traditional Tibetan medicine, Buddhism, ayurveda, Tuva-Tibetan medicine, Tibeto-Mongolian medicine, biomedicine, healing, herbal therapy, pulse diagnostics
Abstract: The conversation with Sherchin-emchi, a doctor / lekar of traditional Tibetan medicine practicing in a Buddhist temple "Cechenling", is devoted to the history of development of traditional Tibetan medicine in Tuva, as well as diagnostic methods used in Tibetan practice. Sherchin-emchi talks about his life's path, the process of learning from various specialists of Tibetan medicine and discusses its peculiarities, differences between traditional medicine and folk medicine.
---
References
Kharitonova, V.I. (2006) Feniks iz pepla? Sibirskii shamanizm na rubezhe tysiacheletii [Phoenix from the ashes? Siberian shamanism at the turn of the millennium], Moscow: Nauka.
Kopeliovich, G.B., Kharitonova, V.I. (2012) Tuvinskii shaman? Lekar'? Tselitel'?.. Opyt analiza praktiki S.K. Serenota [The Tuvan Shaman? Lear? Healer? Experience in analyzing the practice of S.K. Serenota], Epicheskoe nasledie i dukhovnye praktiki v proshlom i nastoiashchem. Pamiati V.N. Basilova. Sbornik statei [Epic heritage and spiritual practices in the past and present. In memory of V.N. Basilova. Collection of articles], V.I. Kharitonova. (ed.), Book 2, Moscow: IEA RAN, p. 182–195.
The article is available in full version in Russian