© 2014 Kharitonova V.I., Yaneva-Balabanska I.
2014 – № 1 (7)
Valentina Kharitonova talks to Ilyana Yaneva-Balabanska Yaneva-Balabanska
---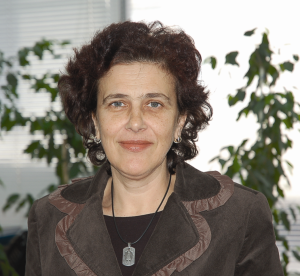 Iliyana is Candidate of Medical Sciences; assistant professor. Primary employment: National Center for Health Protection and Analysis of the Ministry of Health of Bulgaria (Sofia). I. Yaneva-Balabanska takes part in special studies of traditional healers (lechiteli), which were in great numbers in Bulgaria, as well as in Russia, already in the 1980s – 1990s. She is the author of numerous works on the theme of healing, coming out not only in Bulgarian, but also in English and Russian. One of the most famous studies related to the subject of the interview is the author's monograph on nonconventional methods of diagnosis and treatment (Янева-Балабанска И. Неконвенционални методи за диагностика и лечение в България. София: издателство Илинда-Евтимов, 2006.). Another area of ​​scientific and teaching interest of I. Yaneva-Balabanska is pharmacology and phytotherapy.
---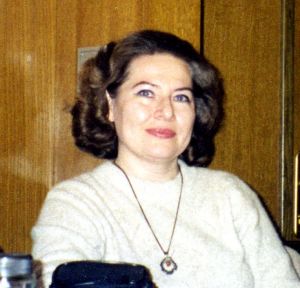 Key words: folk healers / folk lechiteli, nonconventional methods, homeopathy, herbal medicine, acupuncture, acupressure, bioenergetics, institutionalization of nonconventional methods.
Abstract: The interview discusses issues of existence and functioning, institutionalization and integration of folk healing into the healthcare system of Russia (folk healers and spiritual healers), as well as specialists practicing other methods, often attributed to complementary medicine (homeopaths, apitherapists, aquatherapists, bioenergetics, etc.). The situation in Russia is compared to the one in Bulgaria. In Bulgaris, as well as in Russia (under the Health Protection Act of 1993), there is a profession of "practicing folk therapists and lechiteli of alternative treatment methods", which includes both groups – practicing folk lechiteli (lechiteli, natural lechiteli and herbal lechiteli) and lechiteli of alternative treatment methods (bioenergo-therapists). The interviewers compare various problems with healing and other non-conventional methods of treatment in two countries. In particular, they raise the question of how Bulgarian healers managed to survive in the people's democratic period, how the revival of healing and development of other nonconventional methods in the last three decades was happening. I. Yaneva-Balabanska talks about the legislative side of the issue and how the scientific studies of various groups of specialists, including psychics, have been conducted.
---
The article is available in full version in Russian