© 2012 E.O. Propisnova, V.F. Korsun
2012 – № 1 (3)
---
E.O. Propisnova interviews V.F. Korsun
Information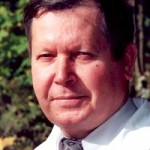 Vladimir Fjodorovich KORSUN, Doctor of Science (Medicine), Professor, chair of the Department of Phytotherapy of the Faculty of Advanced Training of Medical Professionals, Peoples' Friendship University of Russia. Academician of Russian Academy of Natural Sciences and European Academy of Natural Sciences, member of presidium of Russian Association of Folk Medicine.
---
Key words: phytotherapy, folk medicine, herbalism, medical education, Ministry of Health
Abstract: In the interview V.F. Korsun talks about the activities of the chair of phytotherapy of the faculty of advanced training of medical professionals, discusses the system of phytotherapy education, which exists in Russia and abroad, names the main factors, which benefit the proliferation of phytotherapy in Russia, describes the peculiarities of clinical trials of phytotherapy medications and highlights the work, which he does in order to make "Phytotherapist" specialization appear in the Registry of medical specialization.
---
In the course of the interview Professor Korsun talks about the history of his department, peculiarities of the programs he teaches, as well as the system of phytotherapy education and practice in Russia and the world.
First, he clarifies the difference between two subspecialties the students at his faculty can apply for – 'clinical phytotherapy' which is targeted at medical doctors having higher medical education, and 'Russian herbalism' designed for everyone else. As Korsun notes, there is almost no difference in the contents of these two programs, although he has to explain more of medical terminology and other medical details to students of 'Russian herbalism'. People coming for these programs are mostly cosmetologists and general practitioners, as well as family doctors and doctors from rural areas. Around 60% of them have higher medical education. The program lasts for a month, a group consists of 7 people.
The system of phytotherapy education in Russia is not formalized, neither approved by the Ministry of Health. At the graduate level phytotherapy is taught in such Russian cities, as Ufa, Ryazan, Kursk, Ulan-Ude, Perm and Yaroslavl. However, postgraduate programs are only taught in Moscow and Ulan-Ude, while Moscow department is the only one which provides diplomas or 'herbalists' to people without higher medical education. In general, Korsun characterizes position of the Russian government on phytotherapy education as 'prohibitive', as the number of educational institutions where courses on phytotherapy and herbalism are provided has been decreasing since 1990s.
Prof. Korsun names three main factors helping the spread of phytotherapy in Russia: insufficient effectiveness of official medicine, increase in the number of side effects from synthetic drugs, and financial factor (patients do not have enough money to buy drugs which are getting more expensive year after year). Herbal medicinal products, Korsun states, can be used to treat almost all diseases, except for emergency care and intensive care. For instance, phyto-drugs can be used in post-traumatic treatment. During preoperative stage they can be used to release patients' stress and anxiety. In oncology phyto-products may help treat patients after chemotherapy. For chronic conditions phyto-products should take the leading role in patients' treatment, Korsun states.